Jetflite Safety Management System
Your safety is our top priority – that's why we always think before we do.
A safety management system (or SMS) is a set of processes and tools to manage a structured safety program. It exists to provide a systematic approach to achieving acceptable safety risk levels. The safety management system aims to deliver better protection for all. It ensures better safety for both the passengers and the flight staff.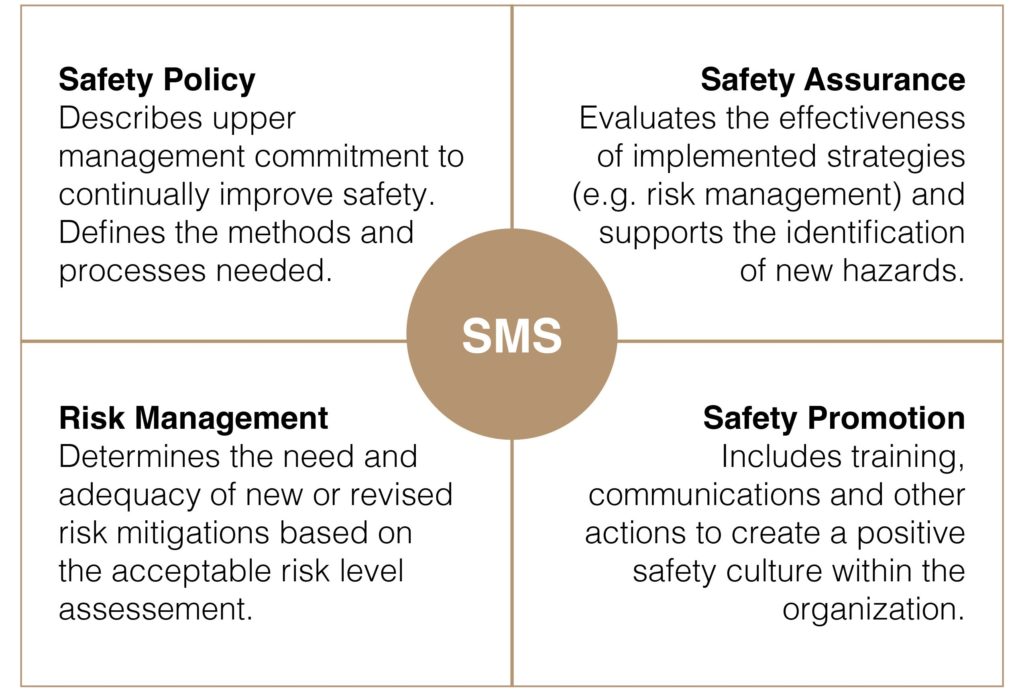 High Safety Standards
We at Jetflite are committed to continuously improving towards the highest safety standards. We have set Safety Management Processes for evaluating the safety of our operations in all situations. They include, for example:
event risk classifications
risk assessments
data analyzing
hazard analyzing
safety performance monitoring
investigations
safety reports
timely communications
corrective and preventive actions
Safety is our top priority.
We have a strong safety culture and consistency behind our safety efforts. Jetflite culture creates and fosters safe practices, open communication, and active safety management. Our staff across the organization is fully committed to complying with our SMS. All actions taken are there for a reason, and the end goal is to have safe and successful operations. Flight operations need sufficient lead time to be prepared properly and safely. The amount of time needed depends on the complexity of the request.
We take great pride in being able to react faster than anyone else, but we will never risk the safety of our customers and staff by taking action without proper preparations. That is why we always think before we do.
Our clients need to accept our safety policies. As our client, you can help us by giving us enough lead time to perform the safest operations. Thank you for complying with our efforts to make aviation the safest method of transport!
Safety, in its all aspects, is our primary responsibility.

City Break
Need a break but running short on annual leave? Plan your next city break with Jetflite and get exclusive deals on destinations around Europe. Take your pick: Rome, Vienna, Paris, Amsterdam…the list goes on!

Jetflite offers Sustainable Aviation Fuel together with Neste
Jetflite is a first-mover in offering lower-emission private business flights. Jetflite is committed to sustainable aviation and is now taking the first steps in reducing greenhouse gas emissions.