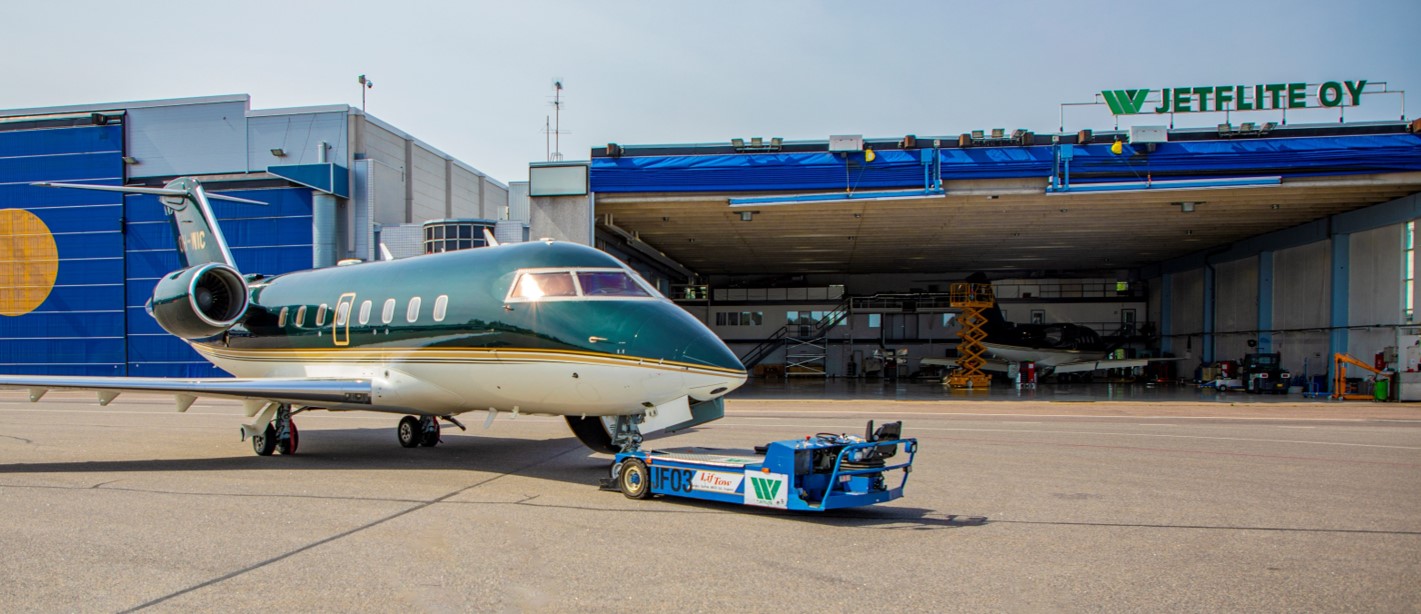 Jetflite FBO
Nordic excellence
FBO by Jetflite is the best choice at Helsinki Airport. We are located just 100 meters from the general aviation / VIP terminal.
For decades Jetflite has been the leading private charter company in the Nordic countries. In July 2021, Jetflite has launched its own FBO operations and provides ground handling services to all visiting aircraft at Helsinki Airport. Our long experience with our own fleet gives us the best knowledge when it comes to understanding our clients and their needs.
Jetflite FBO provides all basic services:
GPU
lavatory service
potable water
catering
transportation
hotel arrangements
and more under one roof!
And we mean this literally because overnight hangar space is often available in our own 3000 m2 hangars. We can also provide additional services such as connecting helicopter/ transportation services from the airport, and we can offer cost-efficient hotel accommodation in the Helsinki area through our partners.
We also have our own logistics department (JetLogistics) to help customers with demanding special cargo operations like spare part issues etc. On top of this, we will always run the extra mile for any request by our clients.
Responsible charter aviation is here.
As Jetflite is a pioneer in sustainable charter aviation, we are proud to provide SAF (Sustainable Aviation Fuel) to all Jetflite FBOs customers. With our partner company Neste Aviation, we have exclusive rights to supply SAF from our own dedicated supply.
We know that it can be challenging to arrange flights to smaller airports because of limited opening hours and a lack of contact information. Jetflite FBO is happy to provide support and supervision services for flights to small airports in the Finnish region.
For all services and prices, don't hesitate to get in touch with our 24hrs service:
Email: fbo@jetflite.fi
Tel: + 358 20 510 2700

City Break
Need a break but running short on annual leave? Plan your next city break with Jetflite and get exclusive deals on destinations around Europe. Take your pick: Rome, Vienna, Paris, Amsterdam…the list goes on!

Jetflite offers Sustainable Aviation Fuel together with Neste
Jetflite is a first-mover in offering lower-emission private business flights. Jetflite is committed to sustainable aviation and is now taking the first steps in reducing greenhouse gas emissions.