Aircraft Management Overview
Service, staffing, cost control – aircraft management in a nutshell
Owning an aircraft is not just about flying, though it is the main reason one has a plane. There's a lot to take care of and manage when you own a business jet.
Common issues might relate to:
service delivery
crew/staffing (pilot shortage)
cost control and
underutilization of the aircraft and crew retention
All this is better to be left in the hands of experienced aircraft management experts. Proper aircraft management service covers flight schedules, pilot training, resourcing, and aircraft maintenance. And if you wish, chartering your aircraft to keep costs in control. With dedicated professional help, owning an aircraft can be easy. Also, you want your asset to be handled with diligence and care – to ensure you can maximize the value if you want to dispose of it for another aircraft later on.
How to choose the right aircraft management company?
Your business jet is a long-term investment that requires a lot of attention to maintain
airworthiness and retaining value. You surely want a carefree management service for the aircraft. To get this, there are a few things you want to check from the offers you get from aircraft management companies: Service portfolio, qualifications, certificates, additional fees, possible limitations, etc. Make sure it's an extensive service portfolio they offer to manage every aspect of your flight operations and aircraft maintenance. Also, check their qualifications and certificates to ensure operational excellence to meet your needs.
A management company is good to get involved as soon as possible during the acquisition of the aircraft, even before the aircraft enters the pre-purchase inspection. So look out for those service providers who offer services ranging from aircraft acquisition to operations and reselling the aircraft. As stated previously, it's a big and long-term investment you are making, you want a management company that takes asset management seriously and operates your aircraft as one of their own.
A good aircraft management company can offer aircraft management services; a great aircraft management company can offer you services with:
Aircraft appraisals
Aircraft sales and acquisition representation
Aircraft management (including CAMO, crew selection, asset management, maintenance, etc.)
In-flight services
Flight operations etc.
Aircraft charter sales
A full-service aircraft management package is a clear advantage and ensures smooth operating flights. A full array of tailored solutions, provide you with the peace of mind one would expect from an aircraft management program.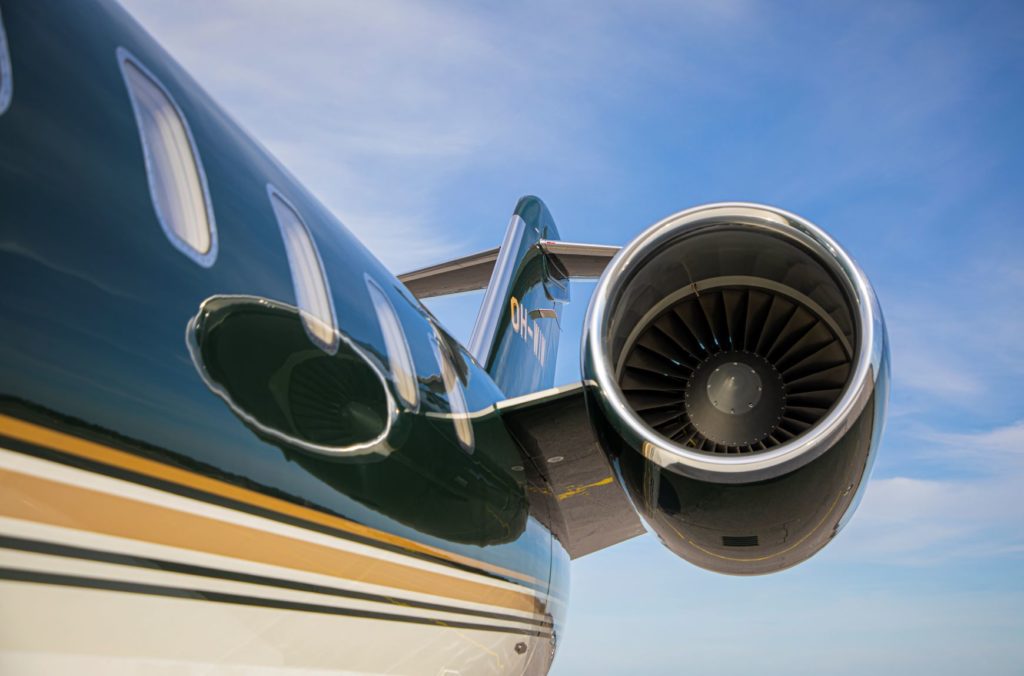 Carefree aircraft management with superior quality
Jetflite provides exclusive aircraft management services with a fleet of advanced business jets. In addition, we do private jet charter and maintenance services. We can cater to all types of jets, but we specialize in the jet categories from midsize to ultra-long-range. Jetflite has delivered aircraft management services for several aircraft types with decades of experience. Jetflite has the soul of a boutique aircraft management company backed by broad financial shoulders from the Wihuri-group.
We keep our fleet small to offer our clients' assets a lot of attention. We value personal relationships and will provide full partnership starting from the business aircraft acquisition process. We aim to make owning an aircraft easy and carefree for our clients. Transparency, trustworthiness, and exceptional services are cornerstones on which we build our customer relationships. If you are focused on high-quality and personal attention, then Jetflite is your ideal option.
Contact us for more information!
Want to know more about jets and what to consider before buying one? Download our insightful guide about 'How to Buy a Business Jet'

City Break
Need a break but running short on annual leave? Plan your next city break with Jetflite and get exclusive deals on destinations around Europe. Take your pick: Rome, Vienna, Paris, Amsterdam…the list goes on!

Jetflite offers Sustainable Aviation Fuel together with Neste
Jetflite is a first-mover in offering lower-emission private business flights. Jetflite is committed to sustainable aviation and is now taking the first steps in reducing greenhouse gas emissions.