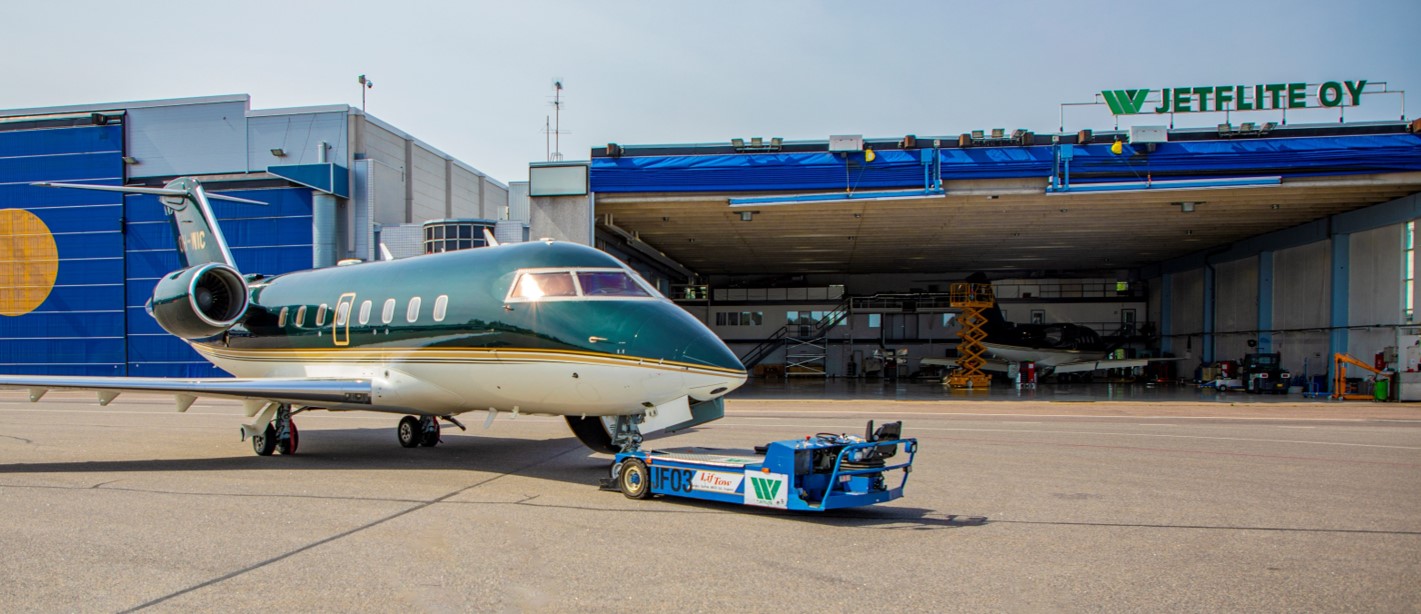 Jetflite FBO – Exceptional Service in Ground Handling
We Finns are not the best to "sing our own praises". But we asked what they are good at, at Jetflite FBO and managed to squeeze something out of Ground Handling Manager Sami Simola. "Well, the most important thing I want to say is that we are a small, super-efficient organization. We go above and beyond to try to exceed our customer's expectations. We do and help them as much as possible, and we're really flexible as an organization. And this goes to all Wihuri Aviation business units. We try to help regardless of organizational boundaries. We cooperate fluently with JetLogistics, Jetflite technical staff, and anyone needed to get the job done!"
Reaching Finnish Lapland
What this means in practice is that, for example, supervision services for smaller Finnish airports can be handled for you. It isn't always easy to get someone on the telephone from, let's say, Ivalo airport due to limited operating hours. The same is with Kittilä airport: it is open only when something's happening on the tarmac. And at that time the staff there is busy doing their job. That means they are hard to reach if you don't know who and when to contact. But no worries, Jetflite FBO staff has a few tricks up their sleeves (well, phone numbers, to be more exact)! They can save a lot of time and effort for the customer to organize and supervise ground handling services up north.
Getting things done in every situation
Jetflite FBO will also arrange things that most ground-handling operators might not. Even if your laundry needs to be washed at night-time, it can be arranged. "For example, catering services don't operate during night-time, so sometimes we've gone to a grocery shop to get some snacks and "packed lunch" for an ambulance flight. We have not faced a situation yet, where we would have had to say no to the customer." Sami Simola proudly says.
Quite a meaningful example of going the extra mile happened with an ambulance flight carrying a prematurely born neonatal. Time was outside regular servicing hours, but Jetflite FBO had a team on-site and arranged for the air ambulance to be towed to a warm hangar to get the incubator system and the tiny patient safely from the ambulance to the air ambulance and on their way.
If you're ready to be served like never before, we urge you to contact Jetflite FBO. There are no limits on aircraft size and what can be handled. Even the largest jets bring no issues. After being serviced by Jetflite FBO, you understand what exceptional service in ground handling means.