Group Charter
Air Charter for groups of all sizes
Chartering an aircraft is a sensible way of transport when destinations are difficult or impossible to reach by scheduled traffic or when you need to transport people according to your own schedule. Chartering an aircraft also makes an unforgettable impact on the people you are trying to impress.
For event organizers, considering chartering a plane for the event brings several benefits: In addition to efficiency and time saving, you also get access to a larger selection of destinations and possible venues.
Jetflite's extensive fleet can provide private jets for up to 18 passengers.
Euroflite can offer you a further vast spectrum of up to 500 passenger aircraft.
With our extensive network of contacts and collaborations, we will be able to get you and your group where you want to go, and we'll do it in luxury and style!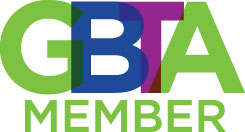 Request a quote or ask for more

City Break
Need a break but running short on annual leave? Plan your next city break with Jetflite and get exclusive deals on destinations around Europe. Take your pick: Rome, Vienna, Paris, Amsterdam…the list goes on!

Jetflite offers Sustainable Aviation Fuel together with Neste
Jetflite is a first-mover in offering lower-emission private business flights. Jetflite is committed to sustainable aviation and is now taking the first steps in reducing greenhouse gas emissions.