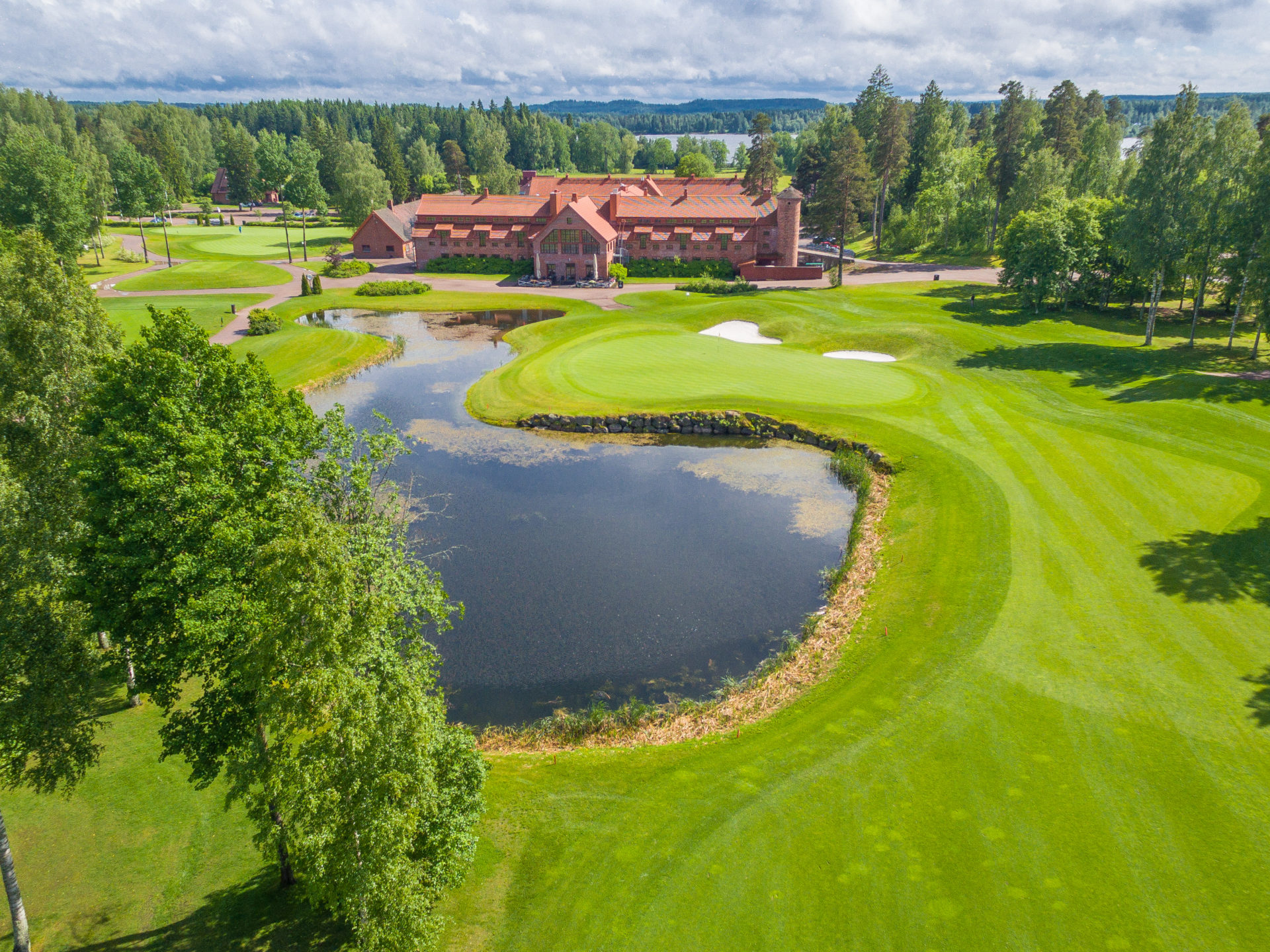 Linna Golf
and Jetflite, makes great golf
Forget about queues at the airport terminals and extra hassle with your golf bag at check-in. Let us create an unforgettable golf experience for you and your team. Flights, transport, accommodation, dinners and golf set. All details taken care of. Sounds perfect, right?
For best golfing in Finland, Jetflite suggests Linna Golf and we can fly you there!
Linna Golf is a premium resort golf course located in Vanajanlinna area of Hämeenlinna. Linna Golf is the only golf course in Finland to be part of the distinguished European Tour Destinations. It is also in the top 100 amongst Continental European golf courses.
Linna Golf's range of services are further complemented by Hotel Vanajanlinna's services. The hotel provides accommodation options from the pastoral ambience of the castle building to the modern suites of the golf club. There are also spacious apartments for accommodating larger parties or families comfortably. They provide guests with the opportunity to combine a luxurious stay in a beautiful historical milieu with golf on one of the most recognized courses in Finland.
The closest airports to Linna Golf are Helsinki or Tampere. Both airports are less than 1hr drive away.
Feeling curious? Read more and request a quote

City Break
Need a break but running short on annual leave? Plan your next city break with Jetflite and get you exlusive deals on destinations around Europe. Take your pick: Rome, Vienna, Paris, Amsterdam… the list goes on!

Jetflite offering Sustainable Aviation fuel together with Neste
Jetflite is a first-mover in offering lower-emission private business flights. Jetflite is committed to sustainable aviation and is now taking the first steps in reducing greenhouse gas emissions.