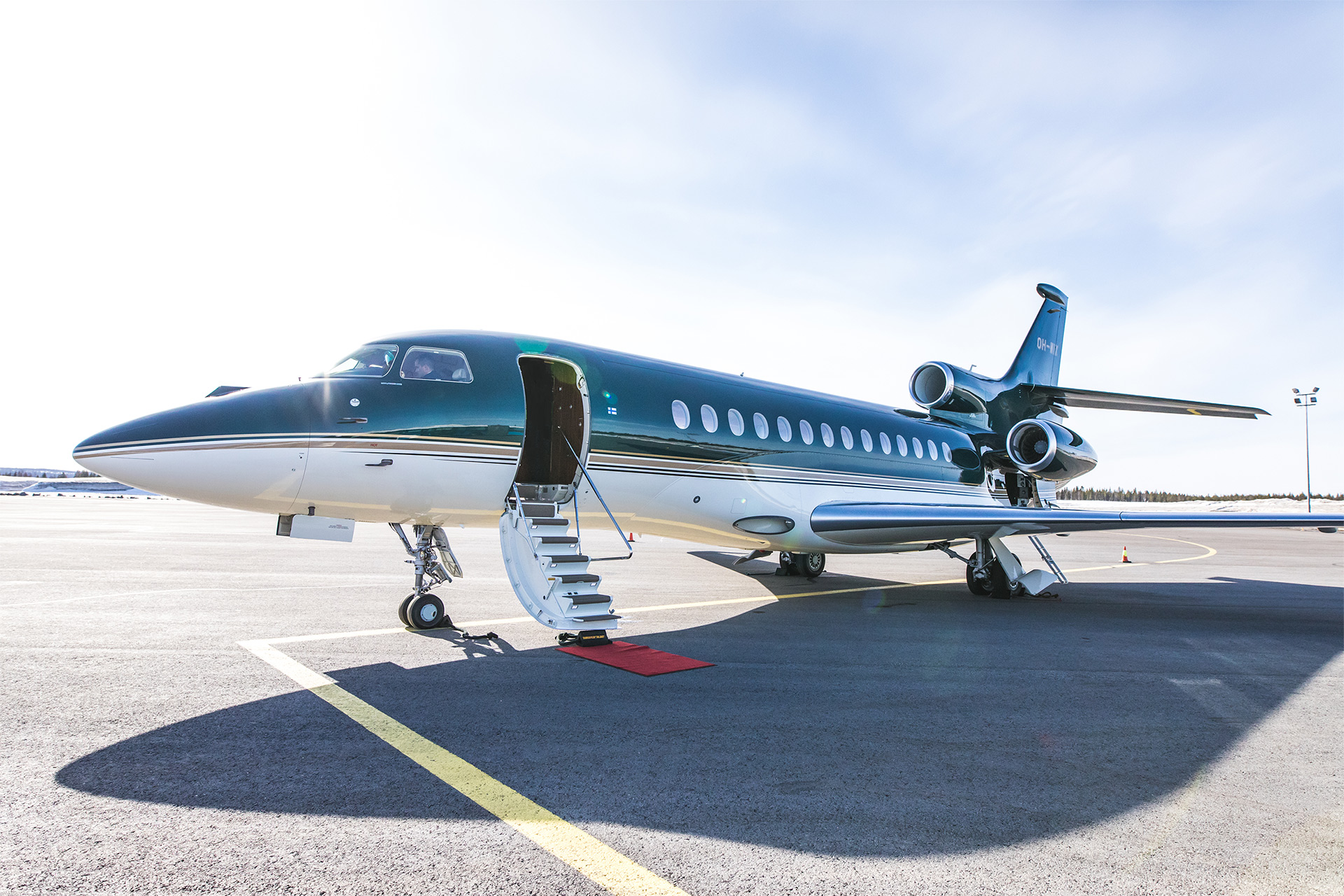 Falcon 7X, OH-WIX
Private jet with long range
Our spacious business jet accommodates 16 passengers. Up to 6 beds are available. Enjoy the on-board service and fly with style!
The Falcon 7X is technologically the most advanced business jet in the world today. It is designed to fly over 11 000 km, faster and with less fuel than other jets in its class.
As an ultra-long-haul aircraft, it is ideally suited for flights between continents or when our customers wish for the highest quality onboard product.
The double cabin is quiet, light, and spacious. The comfortable sofas in the aft cabin can be turned into double beds. On-board GSM as well as full Wi-Fi and internet connection make sure you can stay connected while enjoying your trip.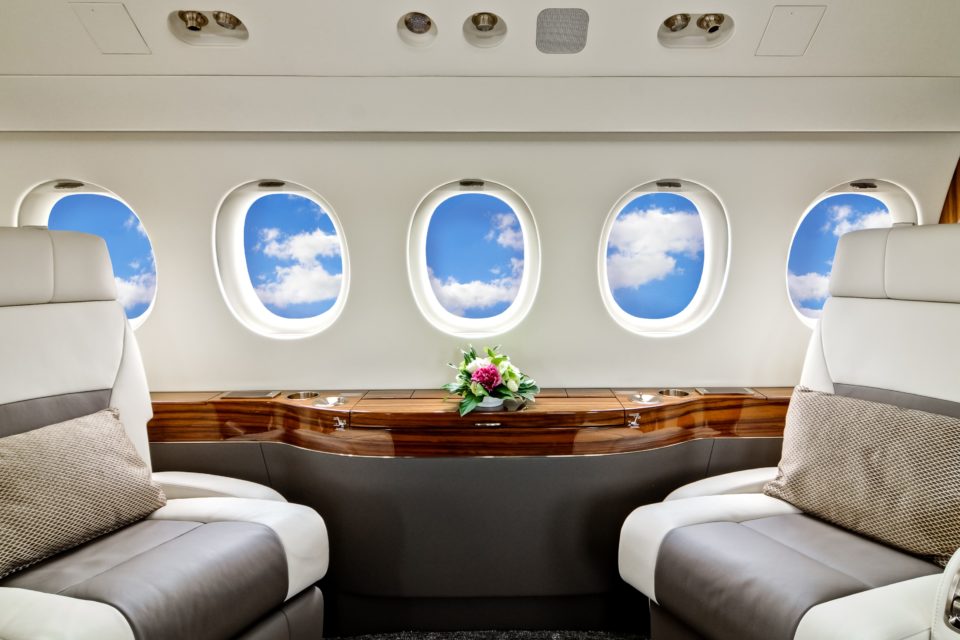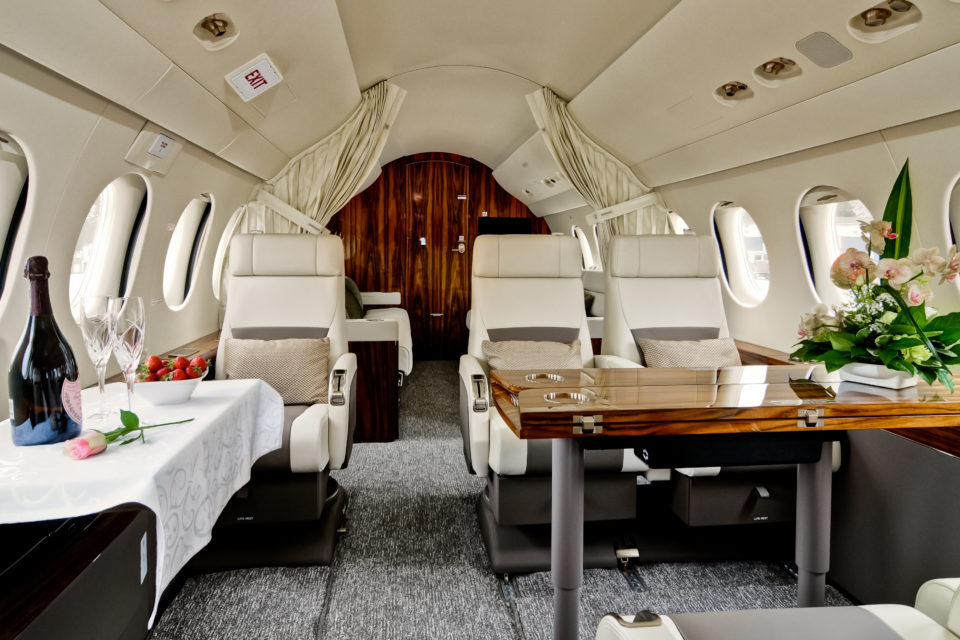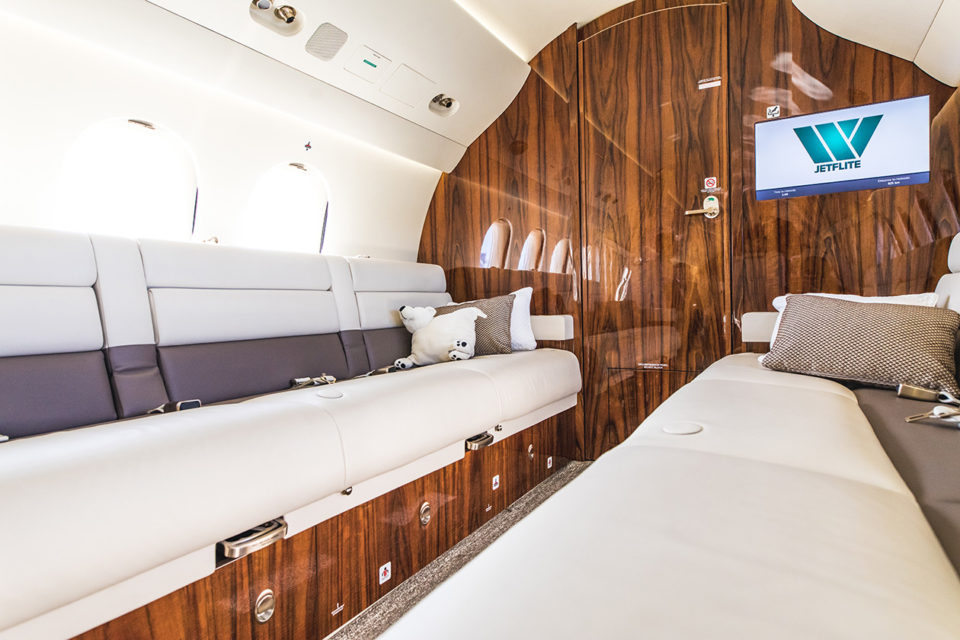 Facilities on board
Flight attendant, hot meals, full drink bar, satellite telephone, Video/Audio Air Show, internet connection (Wi-Fi), Mobile OnAir, two lavatories, adjustable seats, double cabin separated by a curtain.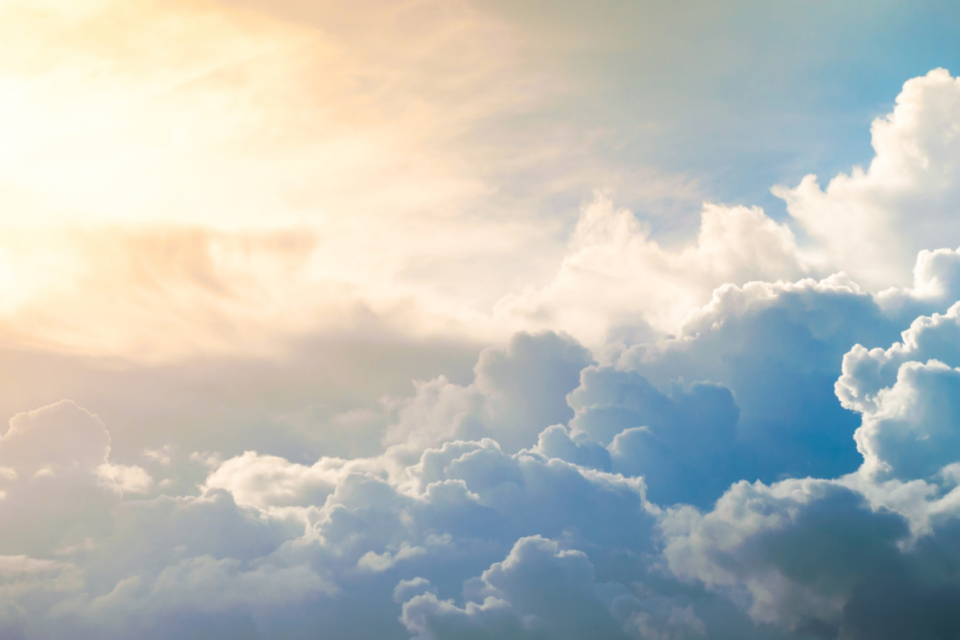 PERFORMANCE
Intercontinental range
Up to 11 019 km (5950 nm)
Max Cruising Altitude
51000 ft (15,5 km)
Normal cruising speed
850 km/h-950 km/h (460 kts-515 kts)
CABIN & BAGGAGE SPACE
Seating Configuration
16 passengers
Cabin size
Height 1,88m, width 2,34m, length 11,91 m
Bed capacity
Up to 6 beds. (See brochure below.)
Crew
2/3 Pilots and 1 Flight Attendant (heavy crew on request)
Baggage space
Pressurized, vol. 4 (140 cu.ft)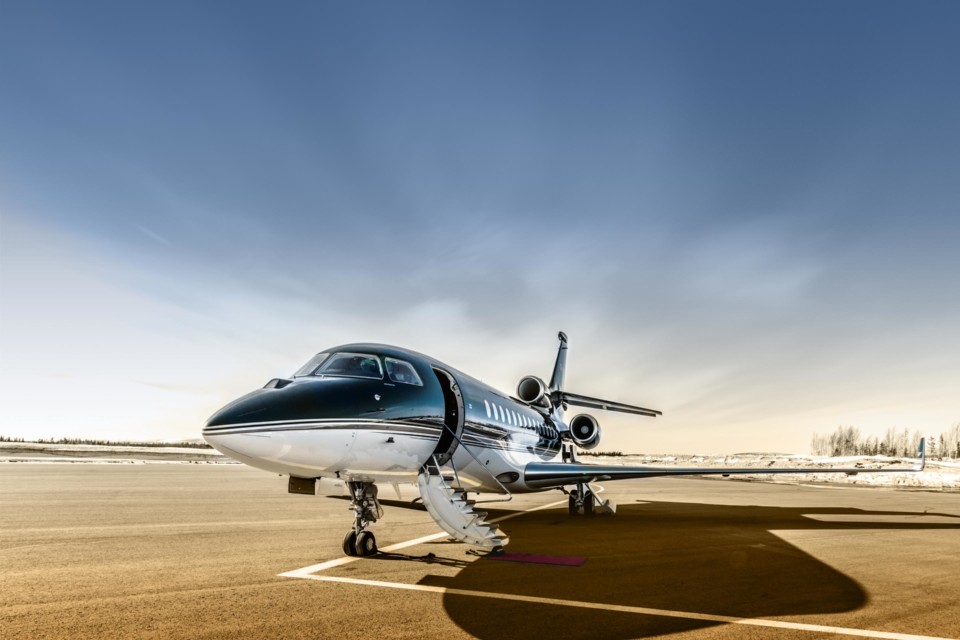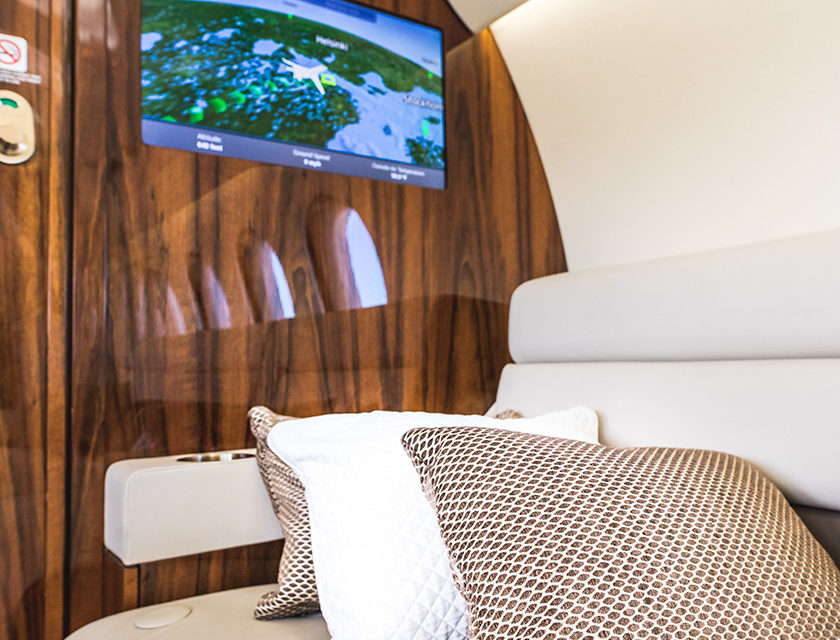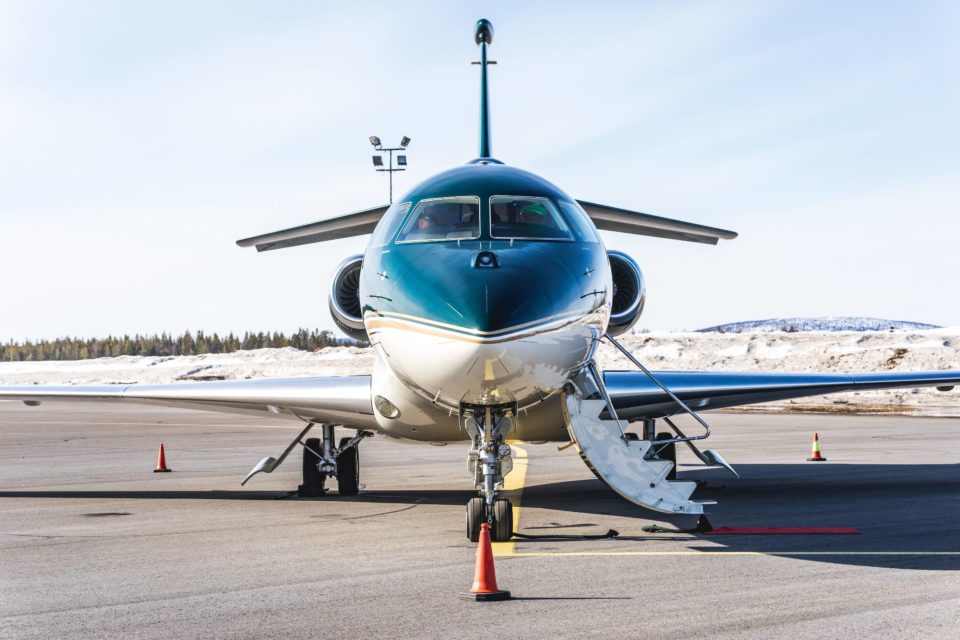 We have just the size and type of aircraft to meet your needs.

City Break
Need a break but running short on annual leave? Plan your next city break with Jetflite and get exclusive deals on destinations around Europe. Take your pick: Rome, Vienna, Paris, Amsterdam…the list goes on!

Jetflite offers Sustainable Aviation Fuel together with Neste
Jetflite is a first-mover in offering lower-emission private business flights. Jetflite is committed to sustainable aviation and is now taking the first steps in reducing greenhouse gas emissions.