Latest fleet arrivals
In April 2020, two new aircraft has arrived and are at your service. The new jets are quite different from each other in their operations, but of course, both of them sport Wihuri green!
The Jetflite fleet has now a decent range of various private jets to serve the changing needs of today.
Challenger 650, OH-WIW, manufactured in 2020
Bombardier's best-selling large aircraft platform combines world-class interior design with the ultimate value proposition. Widest-in-class cabin, worldwide reach, and the lowest direct operating costs make the Challenger 650 aircraft the winning choice.
The configuration versions for OH-WIW are 12 or 16 or air ambulance.
This aircraft is at its best for 5-10 passengers and approximately 5 hours of business or leisure flight. Please see the fact sheet below for more precise information.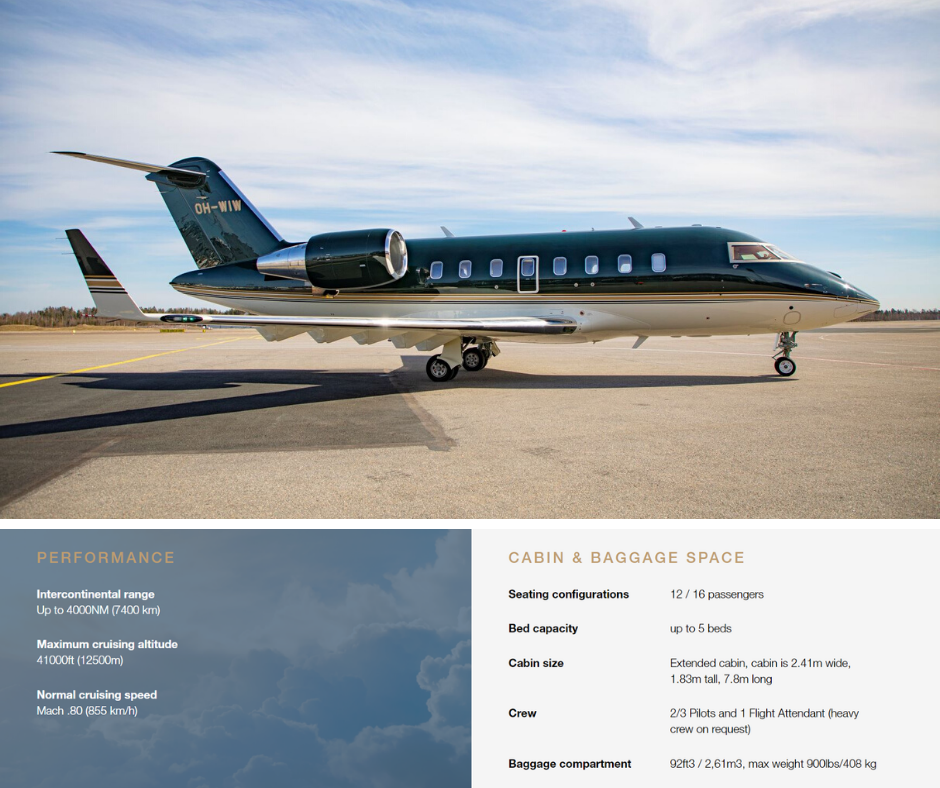 Read more about Challenger 650, OH-WIW here
Bombardier Aviation and Jetflite revealed in a press release in May 2020 the details of how a freshly delivered Challenger 650 business jet was immediately put to service to relocate dozens of patients impacted by COVID-19 as airports and borders around the globe shut down.
The aircraft completed its first 100 hours of flight in only two weeks after it was delivered. On its longest tour, the Challenger 650 flew to 10 countries across three continents in just five days.
Access the news-release through this link
Challenger 650, OH-WIW marketing brochure
Gulfstream G-150, OH-WIL, fast and furious
The new gem for Jetflite, the Gulfstream G150 is the said to be the fastest mid-sized business aircraft in the world today. It is a long time favorite in the mid-size market globally. With the longest range at the fastest speed and an advanced avionics suite, the G150 provides the most value in its class. The jet has 7 seats, with the maximum configuration seating 8. The YMF of OH-WIL is 2010.
An example of the long range can be from Helsinki to Dubai or Canary islands direct flight. This aircraft is at its best for 2-5 passengers and approximately 2-4 hours of flight for business or leisure. Please see the fact sheet below for more precise information on passenger and range maximums.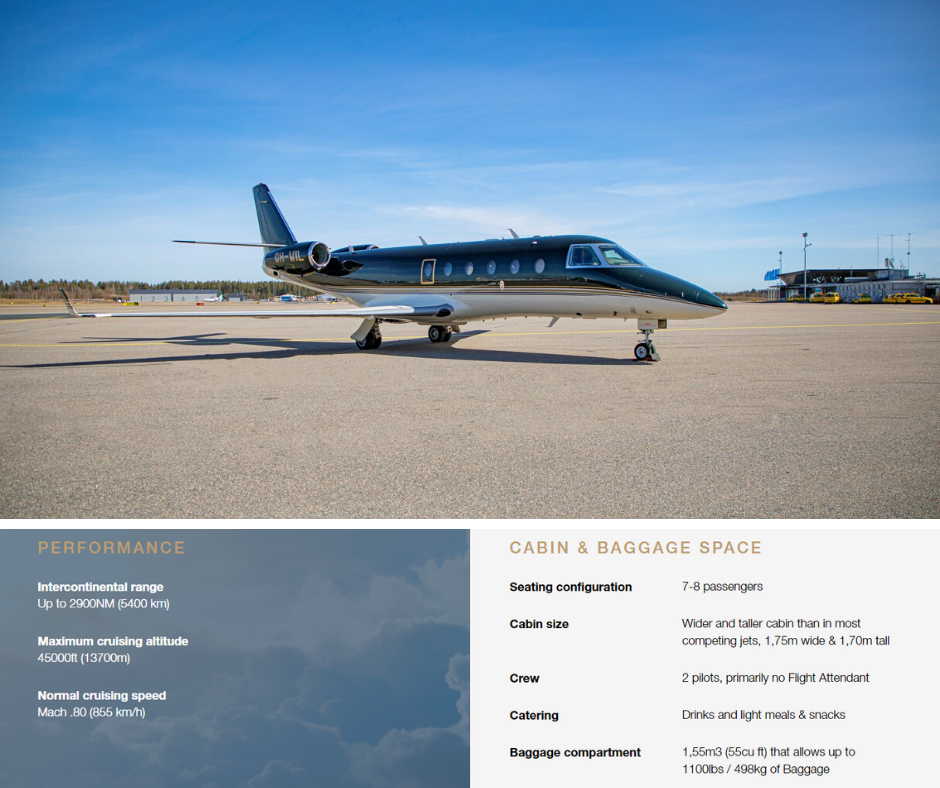 Read more about Gulfstream G-150, OH-WIL here
Our jets are available for flights on short notice. Please explore our fleet

City Break
Need a break but running short on annual leave? Plan your next city break with Jetflite and get exclusive deals on destinations around Europe. Take your pick: Rome, Vienna, Paris, Amsterdam…the list goes on!

Jetflite offers Sustainable Aviation Fuel together with Neste
Jetflite is a first-mover in offering lower-emission private business flights. Jetflite is committed to sustainable aviation and is now taking the first steps in reducing greenhouse gas emissions.